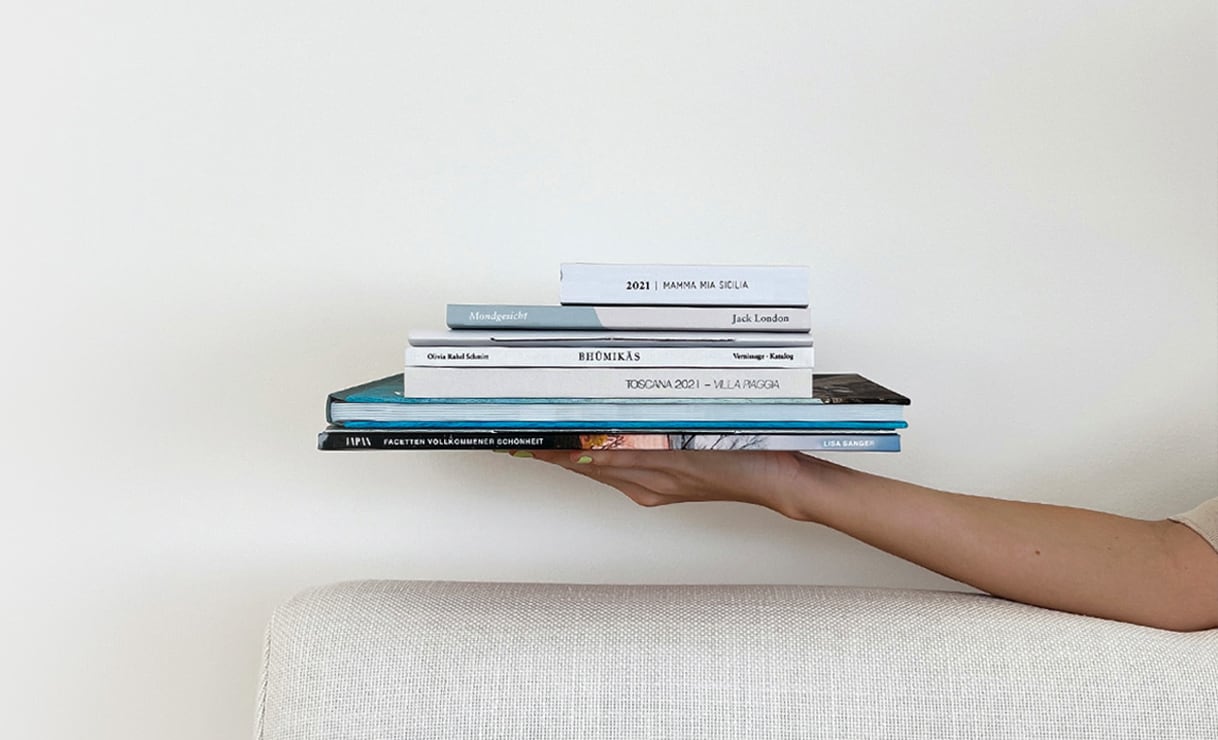 Thousand and
one (your) book
PDF-to-Book makes dreams come true - customers from all over Switzerland report this.
Success Stories
From a dream to the vision and finally to the concrete project. We help you create YOUR book unique among thousands. Creative people from all over Switzerland realize their passion - their projects - with us. We are proud of the results of our customers and are happy about every single one!
Mamma Mia Sicilia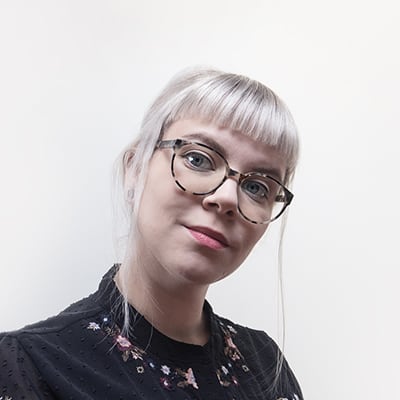 Polygraph, Graphic Arts
I have been implementing my projects with Bookfactory for several years now, although I originally came across the service through my work at an agency. The variety of products and the on-site exhibition at Bindorama impressed me back then. As a logical consequence, this then also transferred to my private projects.
I work with InDesign and use Lightroom Classic for image processing. The fact that you can work freely with your own tools at Bookfactory is an essential point for me and therefore a great advantage. In addition, the quality of the printing and the choice of paper is very important to me. At Bookfactory, I can also choose natural papers, which I practically always work with. I personally like the feel of uncoated paper much better than glossy paper. I'm happy to accept the slight reduction in color brilliance.
I find the PDF-to-book service very simple and self-explanatory. It is also extremely helpful that I can quickly compare the price differences (e.g. when changing paper).
For this project, I opted for a simple layout. Curating the photos was therefore allowed to take longer than with other projects. The complete process, from selecting and editing the photos to the final PDF took about four to five hours.
I am a «collector» and hence not able to part with things. Therefore, for me counts «more is more» when it comes to the selection of photos. I do not like to choose the ten best photos of a trip, I prefer to capture small things, which may only make sense to me. I like to combine classic vacation photos with texture close-ups. The patterns and surfaces feel more tangible that way and I can better recall the moments I experienced.
For me, the books are a part of my memory. They should be a support so that even the «unimportant» things and moments are not forgotten.
Wedding Guide
Product type: Stitch binding
Binding type: Knot stitch binding
Format: A5
Paper type: Refutura GSM
Cover finishing: Unlaminated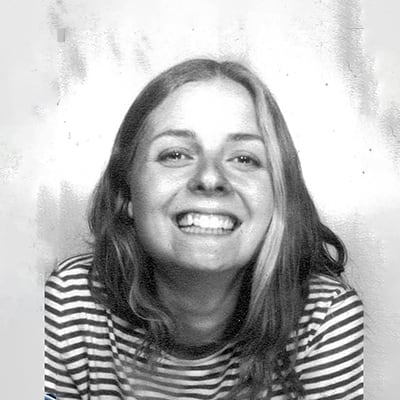 Photographer
Through my work as a photographer, I deal with many different personalities. It is important for me to be able to advise my clients optimally on all levels. With my vision for a wedding, I always set out to create an individualized wedding guide to surprise and inspire the wedding couple during my consultations. This guide is updated, customized and produced by me every season.
A good friend who is a graphic designer recommended Bookfactory to me because of its great variety. It is important to me that my printed materials are produced in Switzerland - that is my first priority. In addition, Bookfactory carries sustainable materials, offers the option for climate compensation, and I have not been disappointed at all with the quality so far. What more could you ask for?
For the Wedding Guide I used Refutura paper, a wonderful recycled paper. The finish comes across as very high quality and, additionally, is ecological. I wanted the guide to be a simple, handy brochure that I could give to the future wedding couple. However, since value was important to me for the final product, I decided to use knot stitching. For me, a great way to add carbon neutral value to a simple brochure. As an InDesign user, Bookfactory offers exactly what I need for clean and accurate design with the simple configuration options and freedom to work with my own programs.
Toscana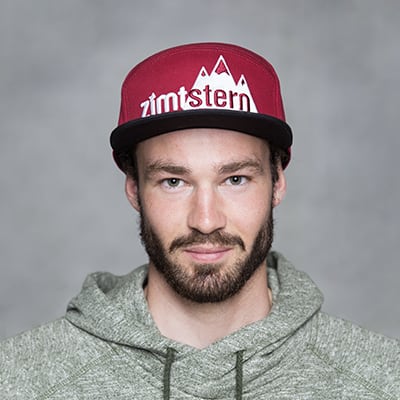 Multimedia Producer
Through my job I am confronted with media every day, but almost exclusively in digital form. To escape this extreme excess and the rapid pace of the media world in my free time, I developed a passion for analog photography. For me, the limited technology, but also simply the limited number of photos that can fit on a roll, have a decelerating effect - my personal yoga, you could say.
What makes me most happy is when I physically hold the prints in my hands weeks or even months after the vacations and can mentally relive the great moments. Collecting these snapshots in a beautiful book and sharing them with friends and family who were there was the obvious next step.
While searching for a provider to print my vacation album, I came across Bookfactory via Google. My requirement for the final product was the «value» of the book. In terms of configuration, I opted for a durable thread stitching in combination with a fabric cover, which can be printed.
The configuration options were self-explanatory and user-friendly for me. Only with the binding did I have my problems for a short period of time. The given dimensions change of course depending on the thickness (number of pages) of the book. All in all, Bookfactory gives you a lot of freedom and simple processes.
Roma Magnifica
Graphic designer
Product type: Hardcover
Binding type: Glue binding
Format: 205 x 205 mm
Paper type: Munken Polar
Cover finishing: Matt laminated
Endpaper: White
I came across Bookfactory with its PDF-to-book offer because I was looking for a way to print very short runs of books that I could design in my usual layout program. There is no comparable service in Switzerland, so I became a loyal and satisfied customer. Since 2010, I have already had over 20 books printed at Bookfactory.
The book shown here shows impressions from Rome in the summer of 2021, where my husband and I spent the crowning finale of our wonderful wedding trip on the way back from Calabria. The book was intended as a Christmas gift, and since I certainly wanted to get it in time, I started designing it about a month and a half beforehand.
For the cover, I chose a matte lamination, which protects the book for the long term and, in my opinion, looks classier than a glossy cover. For the content, I preferred a natural paper because of its nice feel. From a design point of view, the natural white Munken Polar was the best match for the warm-toned images of Rome. The easy-to-use book configurator gives me a quick and comprehensive overview of the project, including options such as equipment, paper, etc., and the respective price, and quickly leads me to my goal.
Birdland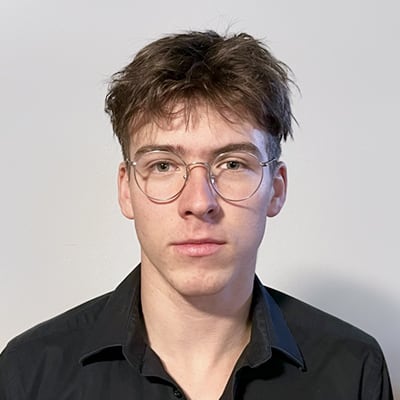 High school student
The final spurt in high school and a central component of the performance record is the Matura thesis. Students are free to choose the topic and the way it is presented, which certainly makes writing such a paper easier. I dealt with the topic of type design and typography. The paper documents step by step the creation of a typeface and includes the analog design of my own typeface.
Nowadays, depending on the Matura, the papers still have to be submitted both physically and digitally, and we should all look around for a suitable service provider. Then, in class, a teacher pointed out the PDF-to-book service to us.
Following this recommendation, I took a look at the service and the configurator. The wide range of options surprised me and the clear process was convincing. I invested a few hours in the design and used Apple's Pages program, the counterpart to Microsoft's Word. The Flatbook Open convinced me with the flat, continuous pages and the Minimaoist design. The combination of the design in its own tool, in which one is accustomed to work, together with the wide choice of the PDF-to-book service is a great advantage of this service.
Interrail
Product type: Stitch binding
Binding type: Backstitch binding
Format: 205 x 270 mm
Paper type: Refutura GSM
Cover finishing: Unlaminated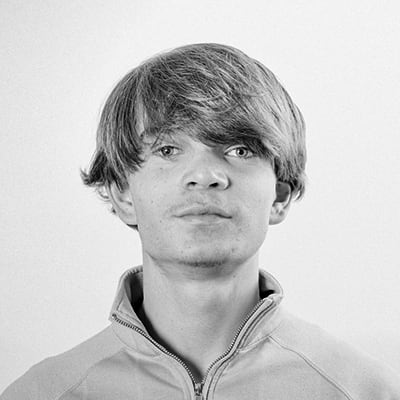 Media technologist
When I'm on the road, my camera is with me. No matter whether I'm in an unknown place or in my own city. If you look closely, there's something new to capture and discover everywhere.
This was also the case on our last Interrail trip through Europe. From Hamburg to Copenhagen, Amsterdam, Genoa, Ljubliana and Zagreb. The book documents the journey through the different stages, the people, the cultures and emotions. All Europe and yet each very different.
For the design I took a lot of time and worked with InDesign. I had a lot of fun fine-tuning the final layout. Finding the right combination of images, text and their perfect arrangement was my goal - and I succeeded! I look at my work regularly and associate many fond memories with the book.
A friend turned me on to Bookfactory, where I stumbled upon the PDF-to-book service. I found the mix of the simple user interface and a large selection of materials and bindings very appealing. For me it was very clear to work with the configurator and I found my way around easily.
The various setting options let you implement many ideas. I already have a few in mind for next projects.
Student Food Culture - Food Waste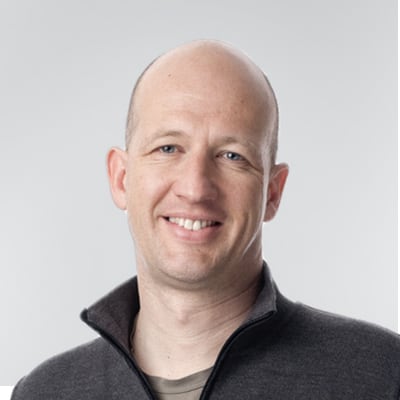 Industrial Design
As a professor at the Zurich University of the Arts, I teach in the MA Design and am active in the sustainability dossier. As part of the Polar Project 2020/2021 on Food Waste, in collaboration with the Swiss Federal Office for the Environment and universities from Europe, China and Mexico, the ZHdK has dedicated itself to the question of which specific student eating habits and preferences lead to which food waste, especially at universities. What incentives need to be created to reduce food waste or prevent it from occurring in the first place?
The result of this work provides an important contribution to the projects of the universities and represents a fundamental insight into student food culture and food waste at universities as a whole.
For the publication of the research work, which we gave to our project partners and university partners, both the design and the quality of the printing of the publication were important to us. For the design of the research paper we use InDesign, Photoshop and Illustrator. In my search for a suitable production service provider, I came across the PDF-to-Book service through a recommendation. I was particularly struck by the professional appearance with the good quality at fair prices. Since this is a research paper, a rather plain configuration was chosen for the project.
A hardcover with perfect binding with a matte cover and Munken Polar paper. I got along very well with the configurator and would recommend it to others.
Die Hanfäcker Saga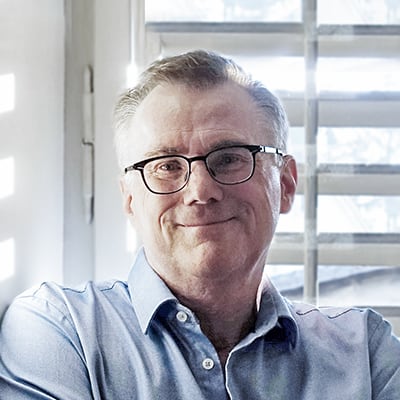 Self-employed graphic designer
Product type: Hardcover
Binding type: Glue binding
Format: 205 x 205 mm
Paper type: Profibulk 1.1
Cover finishing: Fabric
Endpaper: Black
Bookmark: Black
For the work in my studio for communication, design and text, I use the whole range of Adobe programs every day - and a good coffee machine. I find the freedom I have with Bookfactory a great advantage. I can design my projects in the familiar working environment. The comparatively larger selection of papers, binding types and additional options is also a convincing argument for me to use PDF-to-book. The tip originally came from a colleague at work. In the meantime, I have already produced several books with Bookfactory.
This project has grown very close to my heart. It was the farewell gift to our neighbors, who will move into their own home after more than 10 years of beautiful living together. Shared experiences and stories are brought to life. Where there was no suitable picture material, I created appropriate illustrations. Accordingly, I invested a lot of time in the realization. Including the acquisition of images and the creation of the illustrations and photocomposing about four to six months. But the book also has 360 pages and was created parallel to normal work.
As a rule, I like to work with uncoated paper because I like the feel of it better. The images lose some of their brilliance, but the beautiful surface of the paper makes up for it. I also really like the printed fabric that I chose for the cover. It gives the book a very classy touch.
The rest of the configuration in PDF-to-book was pretty simple and self-explanatory.
Portfolio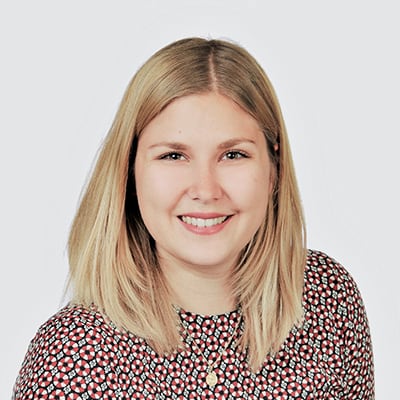 Student Interior Design
Currently I am completing an education in the field of «Interior Design» at the Swiss Textile College. For the final project of a visual communication module, I designed a portfolio with my own projects. In my opinion a portfolio has to make a great first impression. For this reason, I attached great importance to high-quality printing as well as an appealing, exciting binding. With PDF-to-Book, I achieved exactly the result I wanted. This is how I imagine a book to be!
I became aware of PDF-to-Book through an employee of Bookfactory, who presented various projects to us at the school, as well as the actual tool, i.e. the PDF-to-Book configurator. The quality of the products and the service presented there appealed to me very much.
If I remember correctly, I chose Refutura paper with a matte surface, high quality, ecological. These three points met exactly my expectations. The chosen knot stitching was aimed at the great, first impression since this type of binding also stands out. It is important to follow the exact specifications and sample PDF when creating the PDF before uploading the document. Then once I had my PDF prepared as requested, uploading and ordering was a breeze.
Süsses für Sportler
Product type: Hardcover
Binding type: Thread binding
Format: 205 x 105 mm
Paper type: Heaven 42 Softmatt
Cover finishing: Glossy laminated
Endpaper: White
Thread color: White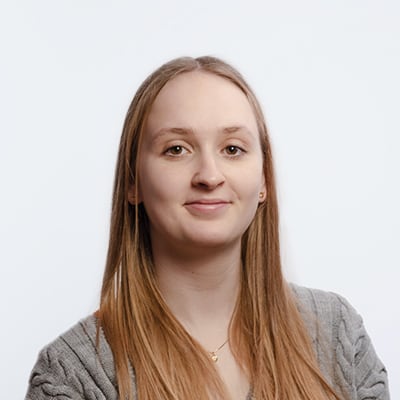 High school student
Since I am in the last year of high school, I had to write a Matura thesis. As part of this work, I designed a dessert recipe book for athletes in the throwing disciplines. Since I am a track and field athlete myself and specialized in the javelin and discus disciplines, creating this book was not only a Matura thesis, but also a very personal project.
The book was designed with the layout program Adobe InDesign. Since it was my first time working with this program, I had the usual teething problems. After a short time, however, the work in the program became easier and easier and I enjoyed it very much. In total, I invested about 60 hours for the book design.
I asked around among my friends and family. That's how I finally came across Bookfactory. After getting in touch with them, I became aware of the PDF-to-book channel. I quickly realized that it was the perfect fit for my project.
The PDF-to-book configurator is very pleasant and practical to use and also requires no specific prior knowledge. There was one small thing I was not sure about, so I asked customer service. They were always friendly and very helpful. They sent me instructions and a recommendation that fit my project.
I had my baking book printed in two versions. For the first printing, I opted for a glossy hardcover. Then I had the second version printed in a matte soft cover. I like both versions very much, but I personally like the second version a bit better. I also tried out different types of binding, namely thread binding and adhesive binding. In the end, I liked the thread stitching the most, because I think the book is flatter and has a higher quality.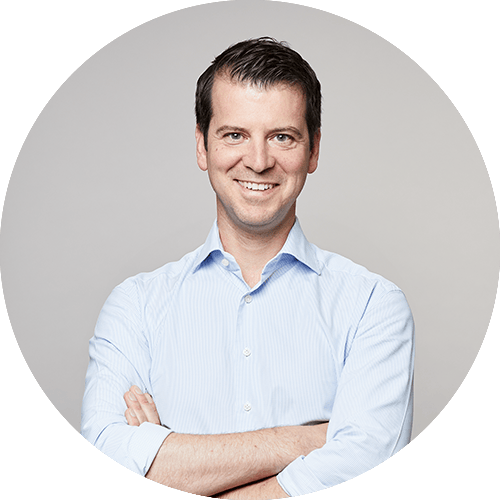 We do our best to turn your emotions into a haptic experience!
Christian Burkhardt, CEO and Head of Bookfactory
Contact our «Family of Books» for questions about our online assortment.
Contact customer service